Our Board and Teams
Our Board and Teams
BHA Board 2018-2019
President: Deborah Davidovits
Deborah and her husband moved to the Hudson Valley over 14 years ago. When her son Sam entered his toddler years, she found herself drawn to the BHA community, and has been active in it ever since. She is currently serving her third term on the Board of Directors. In addition to being an artist and beekeeper, Deborah has worked as a Teacher of the Deaf and Hard of Hearing for the past 20 years.
Vice President: Jenny Kaplan
Jenny moved up to the Hudson Valley in 2014. She lives in Cold Spring with her husband, Josh, and daughter, Aviva. Jenny is a trauma therapist working in a community mental health clinic in Peekskill. After being so warmly welcomed to BHA and realizing this is the vibrant, progressive Jewish community her family was looking for, Jenny is excited to join the board and eager to be more involved.
Treasurer: Aaron Pincus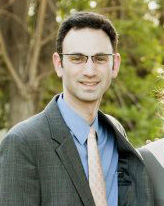 Aaron Pincus has been living in the Beacon area and involved in Jewish life in the Hudson Valley for 18 years. He started off his Jewish education at Solomon Schechter and was a member of Summit Jewish Community Center. He has an engineering and business degree from Union College and currently works in microchip design at IBM. He and his wife are proud parents of two children.
Secretary: Celia Baczkowski
Celia grew up in Queens, NY and attended the University of Judaism in California (now called American Jewish University). She has held a variety of jobs in the Jewish community as a USY advisor, USY director, Hebrew School teacher, and most recently as one of the Directors at Surprise Lake Camp. Celia has been involved with Surprise Lake for 25 years, starting as a summer camp counselor and moving into a full time role as Executive Secretary, and eventually Director of Development. Currently, she is the Director of Retreats & Communications, making her the liaison for all off-season rental groups, and responsible for the majority of camp's online and print communications. Celia moved to Cold Spring ten years ago, and lives there with her partner, Sheryl, and daughter, Parker. She became a member of BHA in 2014.
Director At Large: Rachel Simons
Rachel Simons has been living in Beacon with her partner Emily and two children since 2010. Rachel is a public interest attorney working at Legal Services of the Hudson Valley, where she currently serves as Attorney in Charge of their Newburgh and Monticello offices, and leads a team of 19 attorneys, paralegals, and support staff in delivering comprehensive civil legal services to residents of Orange and Sullivan Counties. In addition to serving on BHA's Board, Rachel currently serves on the Board of Directors for the Orange County Rural Development Advisory Corporation and the Newburgh LGBTQ Center, and served from 2016-2018 on the Board of Directors of the Newburgh Ministry. Rachel also sits on BHA's Governance Committee. Rachel's children, Livia and Naomi, both love MASA!
Committees and Chairpeople
Education Committee: Deborah Davidovits
Membership Committee: Jenny Kaplan
Governance Committee: Sarah From and Joan Pirie
Finance Committee: Aaron Pincus
Fundraising Committee: Celia Baczkowski
Cemetery Committee: Jeff Gross
Hospitality Committee: Joan Pirie
Ritual Committee: Bill Smith
Facilities Committee: Matt Harle
Other Teams
Events: Brent Spodek
Bikkur Cholim: Ellen Gersh and Ellen Barlow
Sat, July 20 2019
17 Tammuz 5779
Today's Calendar
---
Upcoming Programs & Events
---
Parshat Balak
Candle Lighting
Havdalah
Motzei Shabbat, Jul 20, 9:15p
Fast of Tammuz
View Calendar
Sat, July 20 2019 17 Tammuz 5779