Our Board and Teams
Our Board and Teams
BHA Board 2022-2023
President: Jesse Lunin Pack
Jesse and his family moved to the Hudson Valley in 2018 and are excited to find a spiritual home at BHA. He lives with his wife, Liz, and two sons, Gabe and Seth, in Putnam Valley where his boys attend the Garrison School and Haldane High School. Gabe celebrated the first BHA virtual bar mitzvah ceremony in a very memorable event in March of 2020, and Seth followed a year later with a hybrid ceremony in June 2021.
Jesse studied History and Judaic Studies as an undergraduate at Tufts University and has an MBA in Finance and Management from the NYU Stern School of Business. He has served in both professional and lay-leadership roles for a variety of Jewish communal organizations, serves as a community member of the Audit Committee of the Garrison Union Free School District, and has volunteered as an emergency medical technician for close to 30 years. Jesse is the Managing Partner of the Lunin-Pack Financial Group.
Vice-President: Ashley Baker
Ashley Baker has been an active and involved member of BHA since 2016. She served as the Academic Director and was instrumental in designing BHA's revitalized Friday night program which includes a mini minyan for our youngest community members, MASA Hebrew School programming for our older children, and a weekly community potluck followed by Shabbat services for all. Ashley is a regular volunteer for community efforts from kitchen clean-ups to interviewing potential new personnel. Ashley is deeply invested in building vibrancy and sustainability in our community through deepening our relationships with Judaism and one another.
Treasurer: Jamie Adams
Jamie Adams grew up in Chappaqua, NY. Received BA in Near Eastern Studies from Princeton and MBA in Marketing/Marketing Research from Wharton. Recently retired from a career of management and executive jobs in media, advertising, and health care. Responsibilities were always focused on quantitative analysis, forecasting and strategic planning. Most recently he was Chief Strategy Officer at Laser Spine Institute. Jamie and his wife, Linda Tafapolsky, have been members of BHA since 1996, where their sons Andre and Micah became bar mitzvah.
Secretary: Celia Baczkowski
Celia grew up in Queens, NY and attended the University of Judaism in California (now called American Jewish University). She has held a variety of jobs in the Jewish community as a USY advisor, USY director, Hebrew School teacher, and most recently as one of the Directors at Surprise Lake Camp. Celia has been involved with Surprise Lake for 25 years, starting as a summer camp counselor and moving into a full time role as Executive Secretary, and eventually Director of Development. Currently, she is the Director of Retreats & Communications, making her the liaison for all off-season rental groups, and responsible for the majority of camp's online and print communications. Celia moved to Cold Spring ten years ago, and lives there with her partner, Sheryl, and daughter, Parker. She became a member of BHA in 2014.
Director at Large: Micah Brown
Micah grew up in the Borscht Belt, working in many different jobs including at The Fallsview Hotel to pay her way through Cornell and Harvard Graduate School of Education. She is a retired school psychologist and educator, who appreciates BHA for its richness of Jewish life, people, volunteer opportunities, and programs. She and her husband, Steve Brown, have been members of BHA since the beginning of the pandemic in 2020.
Director at Large: Jenny Kaplan
Jenny has been an active member of BHA since moving to the Hudson Valley in 2014. She lives in Cold Spring with her husband, Josh, and 2 young daughters, Avi and Neta. Jenny is a psychotherapist working locally with kids, adolescents and adults. After being so warmly welcomed to BHA and realizing this was the vibrant Jewish community her family was looking for, Jenny quickly got involved. She has volunteered with the hospitality committee, chants Torah for high holidays, hosts BHA events at her home, chairs the membership committee and has served on the board for 4 years in a variety of roles. She is deeply committed to BHA and being part of a diverse, inclusive Jewish community.
Director at Large: Karen Mayer
Karen and her husband, Chip White, have lived in Cold Spring full-time since 2017. One of the first things Karen did on becoming a full-time resident was to look for a Jewish community in which she and Chip would feel comfortable. She wandered into BHA one Friday night and never looked anywhere else. Karen recently retired after nearly 32 years as a book publishing lawyer for Penguin Random House. Between the two of them, Karen and Chip have six children and six grandchildren.
Director at Large: Aaron Pincus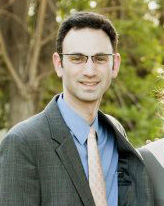 Aaron Pincus has been living in the Beacon area and involved in Jewish life in the Hudson Valley for 18 years. He started off his Jewish education at Solomon Schechter and was a member of Summit Jewish Community Center. He has an engineering and business degree from Union College and currently works in microchip design at IBM. He and his wife are proud parents of two children.
Director at Large: Dan Tanaka
Dan Tanaka is a veteran, retired police commander, and former small business owner. Dan has served as chair of the BHA Security Committee, and a member of the Cemetery Committee and Chevra Kadisha. Dan also served for two years as a board member and chair of the Ritual Committee at HaMakom in Santa Fe, NM.
Committees and Chairpeople
Education Committee: Deborah Davidovits
Membership Committee: Jenny Kaplan
Governance Committee: Sarah From and Joan Pirie
Finance Committee: Aaron Pincus
Fundraising Committee: Celia Baczkowski
Cemetery Committee: Jeff Gross
Hospitality Committee: Joan Pirie
Ritual Committee: Bill Smith
Facilities Committee: Matt Harle
Other Teams
Mon, November 28 2022
4 Kislev 5783
All Events
Wednesday

,

Nov

November

30

,

2022

Morning Minyan at BHA & on Zoom


Wednesday, Nov 30th

8:45a

to

10:00a




Whether you have been davvening with tallis and tefillin for years or you don't know how to say those words you just read, come and be part of this most intimate of Jewish liturgical moments! BHA Members will lead services at BHA and on Zoom

Wednesday

,

Nov

November

30

,

2022

On Repentance and Repair: Making Amends in an Unapologetic World with Rabbi Brent Spodek


Wednesday, Nov 30th

12:30p

to

2:00p




Join us as we read the new book from Rabbi Danya Ruttenberg, On Repentance and Repair: Making Amends in an Unapologetic World.

Friday

,

Dec

December

2

,

2022

Masa Jewish Journeys: 4th-6th Grade


Friday, Dec 2nd

4:00p

to

6:00p




Masa will be filled with Joyful Jewish experiences, including song, dance, art, food, field trips, and more! We will proudly offer the Shalom Learning program, which includes a Values Curriculum and a Hebrew Curriculum. The values-based curriculum explores various Jewish values and their relevance in our everyday lives.

Friday

,

Dec

December

2

,

2022

Mini Minyan


Friday, Dec 2nd

5:30p

to

6:00p




Mini Minyan (for ages 2-12) is a service for welcoming Shabbat with song and dance that is led by our 4th-6th grade Masa students & Luke Wygodny of the Heartstring Kids. 

Friday

,

Dec

December

2

,

2022

Potluck Shabbat Dinner & Kabbalat Shabbat at BHA


Friday, Dec 2nd

6:00p

to

8:00p




Please join us for a pot-luck Shabbat dinner in the BHA common room. To be sure we have enough food for everyone, please bring enough for your family and others to share, ideally a main dish or the equivalent., vegetarian or vegan only. See BHA Food Policy. We will communally clean our space in anticipation of lighting the Shabbat candles followed by Kabbalat Shabbat services.
Mon, November 28 2022 4 Kislev 5783