Our Board and Teams
Our Board and Teams
BHA Board 2020-2019
President: Rusty Stahl
Rusty moved to Beacon in 2015 with his wife, Sarah From, and they are raising their two daughters here. Rusty has spent his career working to improve social change efforts by increasing support and investment for people who work in philanthropy and nonprofits. He founded Fund the People in 2014 and serves as its President & CEO. Run out of the BeaHive on Main Street, Fund the People is a national campaign to maximize foundation investment in the nonprofit workforce. Immediately prior to Fund the People, Rusty was a Visiting Fellow in Residence at the Research Center for Leadership in Action at NYU's Wagner Graduate School of Public Service. During 2002 to 2012, Rusty served as founding Executive Director of Emerging Practitioners in Philanthropy (EPIP), a membership association of young and new foundation professionals. Rusty began his career in an apprenticeship at the Ford Foundation, where he focused on grantmaking to strengthen the nonprofit sector and philanthropy. Stahl has served on the boards of Jews for Racial and Economic Justice (JFREJ), Idealist.org, and other groups. He holds a masters in Philanthropic Studies from Indiana University's School of Philanthropy, and went to college at George Washington University in Washington, DC. Rusty was born and raised in Philadelphia.
Vice-President: Jesse Lunin Pack
Jesse and his family moved to the Hudson Valley in 2018 and are excited to find a spiritual home at BHA. He lives with his wife, Liz, and two sons, Gabe and Seth, in Putnam Valley where his boys attend the Garrison School and Haldane High School. Gabe celebrated the first BHA virtual bar mitzvah ceremony in a very memorable event in March of 2020, and Seth is looking forward to his bar mitzvah this June.
Jesse studied History and Judaic Studies as an undergraduate at Tufts University and has an MBA in Finance and Management from the NYU Stern School of Business. He has served in both professional and lay-leadership roles for a variety of Jewish communal organizations, serves as a community member of the Audit Committee of the Garrison Union Free School District, and has volunteered as an emergency medical technician for close to 30 years. Jesse is the Managing Partner of the Lunin-Pack Financial Group.
Treasurer: Aaron Pincus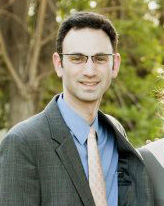 Aaron Pincus has been living in the Beacon area and involved in Jewish life in the Hudson Valley for 18 years. He started off his Jewish education at Solomon Schechter and was a member of Summit Jewish Community Center. He has an engineering and business degree from Union College and currently works in microchip design at IBM. He and his wife are proud parents of two children.
Secretary: Celia Baczkowski
Celia grew up in Queens, NY and attended the University of Judaism in California (now called American Jewish University). She has held a variety of jobs in the Jewish community as a USY advisor, USY director, Hebrew School teacher, and most recently as one of the Directors at Surprise Lake Camp. Celia has been involved with Surprise Lake for 25 years, starting as a summer camp counselor and moving into a full time role as Executive Secretary, and eventually Director of Development. Currently, she is the Director of Retreats & Communications, making her the liaison for all off-season rental groups, and responsible for the majority of camp's online and print communications. Celia moved to Cold Spring ten years ago, and lives there with her partner, Sheryl, and daughter, Parker. She became a member of BHA in 2014.
Director at Large: Jenny Kaplan
Jenny has been an active member of BHA since moving to the Hudson Valley in 2014. She lives in Cold Spring with her husband, Josh, and 2 young daughters, Avi and Neta. Jenny is a psychotherapist working locally with kids, adolescents and adults. After being so warmly welcomed to BHA and realizing this was the vibrant Jewish community her family was looking for, Jenny quickly got involved. She has volunteered with the hospitality committee, chants Torah for high holidays, hosts BHA events at her home, chairs the membership committee and has served on the board for 4 years in a variety of roles. She is deeply committed to BHA and being part of a diverse, inclusive Jewish community.
Director at Large: Karen Mayer
Karen and her husband, Chip White, have lived in Cold Spring full-time since 2017. One of the first things Karen did on becoming a full-time resident was to look for a Jewish community in which she and Chip would feel comfortable. She wandered into BHA one Friday night and never looked anywhere else. Karen recently retired after nearly 32 years as a book publishing lawyer for Penguin Random House. Between the two of them, Karen and Chip have six children and six grandchildren.
Director at Large: Jennifer Rutner
Jennifer and her daughter moved to the Hudson Valley in 2007, and immediately joined the BHA community. Over the years, BHA has become a second home for their family, and an invaluable part of their community here in Beacon. Jennifer serves on the Cemetery Committee, and has been involved with programs at the shul in a number of ways over the years. Jennifer majored in Religious Studies as an undergraduate, and converted to Judaism in 2005. Today, Jennifer is a librarian at SUNY New Paltz, yoga instructor in Beacon, and activist.
Committees and Chairpeople
Education Committee: Deborah Davidovits
Membership Committee: Jenny Kaplan
Governance Committee: Sarah From and Joan Pirie
Finance Committee: Aaron Pincus
Fundraising Committee: Celia Baczkowski
Cemetery Committee: Jeff Gross
Hospitality Committee: Joan Pirie
Ritual Committee: Bill Smith
Facilities Committee: Matt Harle
Other Teams
Events: Brent Spodek
Bikkur Cholim: Ellen Gersh and Ellen Barlow
Tue, June 22 2021
12 Tammuz 5781
Tue, June 22 2021 12 Tammuz 5781