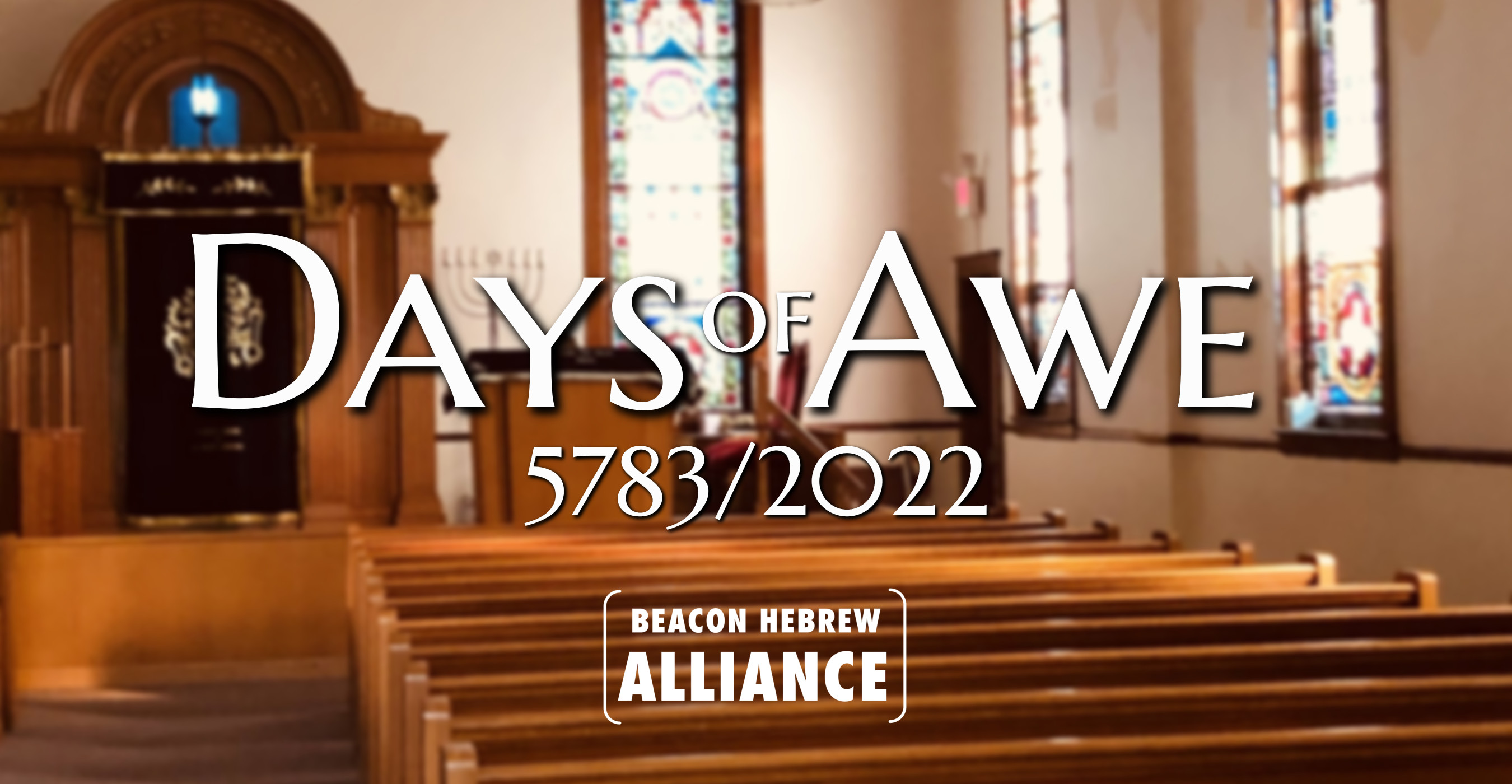 The leaves will soon begin to turn and we will wake from the sleep of summer to fall's energy and potential and the Jewish start to the year. This is the season of intention and connection, the season to renew our spirits, reconnect to community and rediscover the holy.
These are the Days of Awe.
After two years of gathering for the High Holidays in different ways and places, we will be back in our spiritual home at 331 Verplanck Ave in Beacon. Everyone is welcome for this period of introspection and prayer, and we do not charge for High Holiday tickets, however the BHA sanctuary has limited seating and registration is mandatory for adults and children to attend any of our services.
Events, Formal & Creative
We know that sometimes, people are looking to connect to the formal, classical, majesty of the holidays and other times, people are looking for a more informal and creative approach to spiritual work. Our services on Rosh Hashonah and Yom Kippor are generally in a more formal register, while our services for Tashlich and the Soul Strolls offer more creative experiences.
Children's programming will be offered during Rosh Hashonah Day I services and Yom Kippor services featuring creative projects and age appropriate learning.
Participation & Support
While there is no specific fee for participating in the Days of Awe at BHA, we invite you to contribute to the BHA Kol Nidrei Campaign so we can continue to be the home for vibrant Jewish life in the Hudson Valley.
We will have a Virtual Yizkor on display at BHA and on our website during Yom Kippor. If you'd like to offer a tribute to a loved one by adding them to our Virtual Yizkor, please visit our Virtual Yizkor Tribute form. Please submit by Friday, September 30th.
We will have a live-stream of the Days of Awe services on our BHA YouTube Channel for those who would rather not - or are unable to - attend services in person.
Particulars
BHA members & visitors are encouraged to follow the recommended NYS COVID Vaccine guidelines for their own health. If you or a family member are feeling unwell, please stay home in the interest of protecting our community. Masks are not required at services or other BHA events but you are welcome to wear one. Our 100 year old building does not have any air filtration or purification system in place.
BHA's parking is limited, we ask that those who are able, please reserve our parking lot for those who are unable. A map of street parking & municipal lots can be viewed here.
Tuesday, October 4
6:30PM - 8:30PM
Registration Now Closed*
Wednesday, October 5
9AM - 1:30PM *Children's programming available
**This service is now full**
Wednesday, October 5
5PM - 8PM Includes morning services, Mincha & Neilah Services
Registration Now Closed*
Register for the days of awe
ALL HIGH HOLIDAY REGISTRATION IS CLOSED.
Tue, January 31 2023 9 Shevat 5783